Unfinished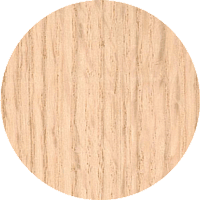 Though pre-finished accessories are our expertise, sometimes a custom, on-site stain job is required, and unfinished moldings are an option.* Note that any unfinished products purchased from Artistic Finishes will still need to be lightly sanded before applying stain and top coat.
*Not all profiles and species are available unfinished. Contact customer service if you have questions about a specific specie or profile, (888) 816-6506.
Unfinished Exotic Notice
Unfinished exotic species are more prone to warp, check or delaminate when not stained or treated with a top-coat on site at our warehouse. Staining and top-coating product helps protect it against changes in humidity. Uncontrollable circumstances happen when product is exposed to short or long term moisture swings involving the relative humidity, whereby affecting the EMC (Equilibrium Moisture Content) of these listed species. Due to the uncontrollable circumstances of the following unfinished species, we will not accept returns for any product of the species listed other than goods damaged during shipping. All warping, checking, or delaminating of various engineered or solid wood components are not covered under the warranty. Finishing exotic species at our warehouse stabilizes the exposure to moisture. We highly recommend ordering finished product in these wood species.
The following species include:
Ipe / Brazilian Walnut
Cumaru/Brazilian Chestnut
European White Oak
Kempas
Acacia
Bamboo (of all types)
Merbau
This list is subject to change. All affected species will require a signed agreement upon purchase.